Nice List Certificate from Santa
"He's making a list, he's checking it twice, he's gonna find out who's naughty or nice…"
Every child knows the old Christmas carol by heart, but not every child knows that they're on Santa's "Nice List". This beautiful certificate will let them know that Santa's been watching them—and that their good behavior has not gone unnoticed!
Sample Nice List Certificate
Move your mouse over the Nice List Certificate sample image to highlight personalization field sample text.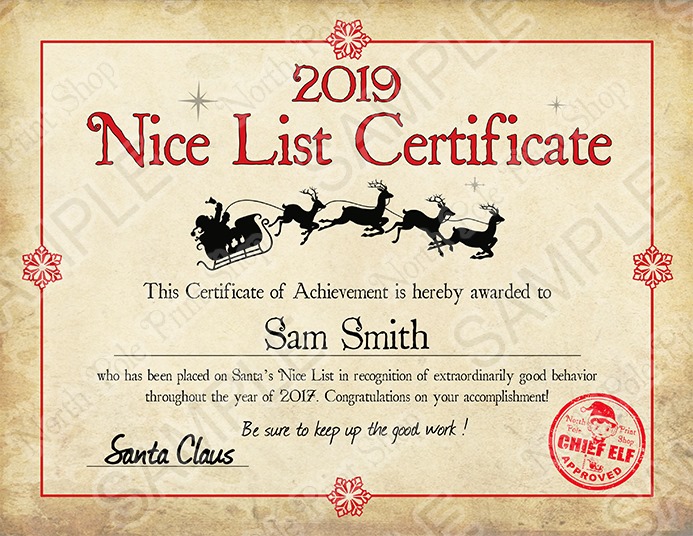 Are you ready to put your child on Santa's Nice List? Order your Nice List Certificate from Santa today!